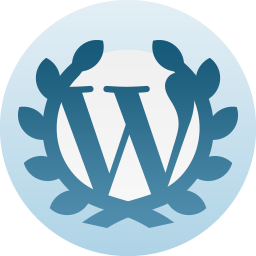 I've finished a year
Of blogging on WordPress
Thanks for the support
I started this blog on 19th of May, 2014 with the purpose of sharing tips and tricks related to programming languages I know. My first post was a snippet for creating an animated loading icon that designers can integrate into their websites with low system resource usage. Eventually, I started to write things other than just programming and designing.
It started from the day I found out about the Daily Post and the challenges that it gives out i.e. its daily prompts and weekly photo challenges. I still remember the first time when I attempted a daily prompt. It was about returning a lost item that you find randomly dropped on the ground. I then started writing on the topics of the daily prompts and then I discovered the photo challenges and I attempted those too. I started gaining followers and as of now I have 170 followers and more than 200 published posts. Although I know that some of the followers are just fake or spam followers.
Nearly six months ago, when I completed six months of blogging I wrote a post about it and now that I have completed one full year of blogging I am writing again (that doesn't mean I'll be writing every half yearly). In that post I wrote about why WordPress was the best blogging platform one could find be it personal blogging, travel blogging or even business blogging. I still don't use social networks because I think WordPress has everything. You can like and share others' posts like on Facebook, you can follow others' blog like on Twitter, you can post photos and galleries like on Instagram, you can also post status updates like any other social network and what not. You can even make any of your posts password protected so that only the people who know the password can read it or you can even make a post totally private i.e. for just you to see much like a personal dairy. WordPress has everything you need and that too for a low, low price of free.
In this full one year I have been nominated for three awards. Two of them were Liebster Awards and one was a Versatile Blogger Award. Now I don't accept awards because it is too troublesome for me (I'm too lazy) to comply with all those rules that you get with an award like answering five questions, nominating five bloggers and asking them five questions and then telling them to do the same.
Your visiting my blog and readership is a big enough award for me.
Now I'll look forward to the next year hoping to become a better writer. I think my writing style has just slightly improved from my first post to my latest post. But I don't pay much heed to my writing style. I just write whatever comes to my mind. That's what my blog's subtitle says, "Thoughts of a young mind."
P.S. What a coincidence to have such a prompt on such a day.